Ian has loved music and song all his life.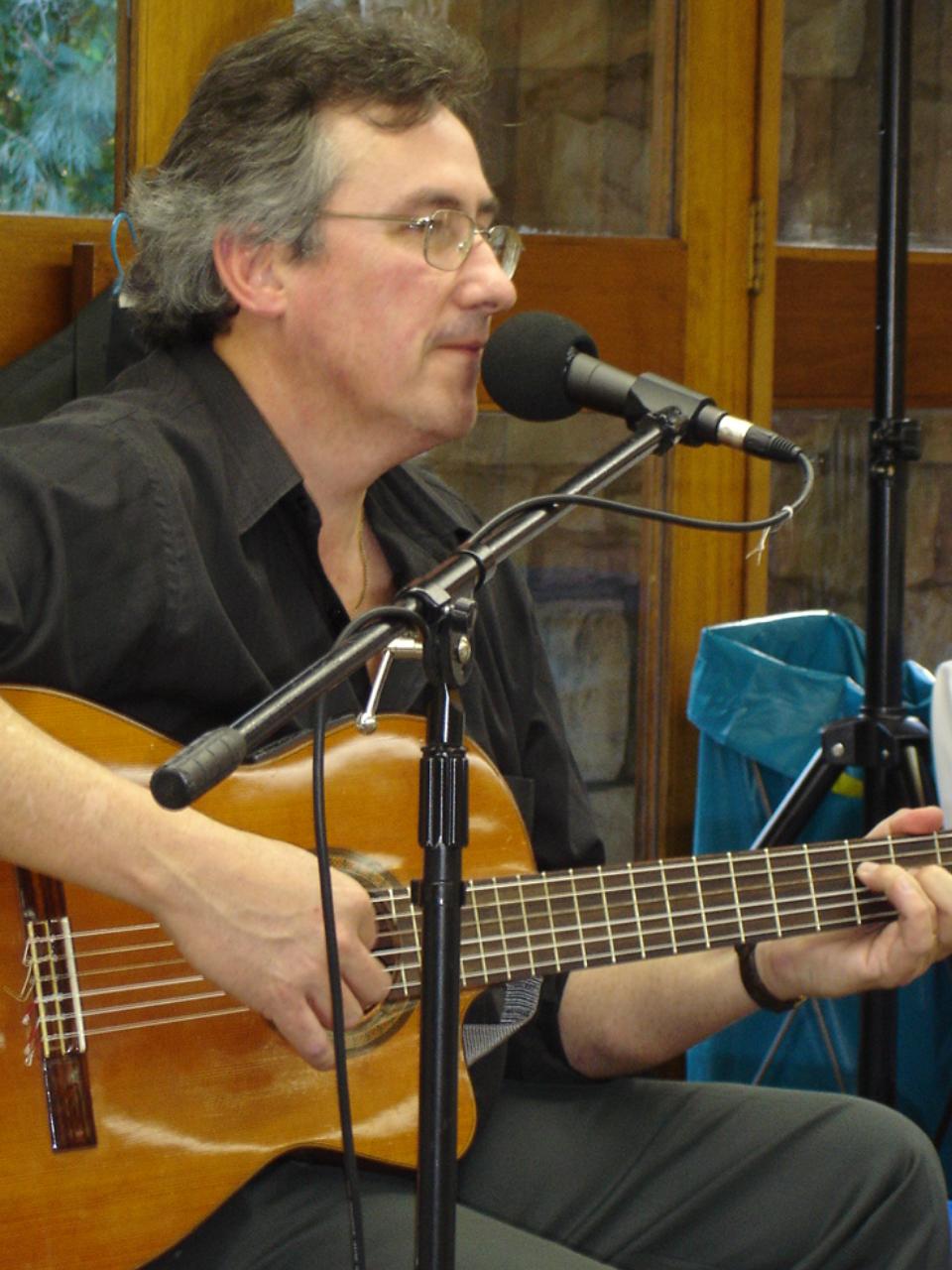 He has been singing (and performing) since a very young age.
After 'mucking around' with clarinet, recorder, sax and piano (which he still 'tinkers' on when song writing) Ian began playing the guitar in his late teens. He claims the guitar is a 'second instrument' to his voice - but competently utilises this instrument in most of his performances..
Many years ago he found the diversity that is voice, developing a desire to sing and perform in a range of genres. During university and college, while undertaking Business Studies with one co-major in Choral Music (an interesting combination), Ian developed an

interest in folk and jazz music and began to look at harmony, harmonic sound and vocal production.
Ian has a Diploma of Music, has taken singing lessons at various times and undertook specific subjects and short courses at the Conservatorium of Music in Sydney in jazz arrangement, vocals and performance.
Ian has worked with a range of people in the industry especially in the blues and jazz areas. He worked solo, in duets (including with his wife for a number of years), trios and groups including his own Sydney based jazz combo "Slow Fuse" as well as session siupport for other entertainers.

Ian continues to develop skills and new ideas through participation in various master classes, attending conferences and workshops, analysing how others do things, or spending time with other singers & musicians (as well as his activity as a producer).
So Ian's musical background has been fairly diverse and includes:
jazz including solo, group and a cappella
choral with world music a cappella, church, Sydney Philharmonic & other choirs
Christian music and worship teams
blues, folk and covers groups or solo
session vocalist and support work
intimate ballad & background atmosphere at a few restaurants
Ian really enjoys imparting his knowledge and inspiring a love of music in others and has taught guitar, vocals, vocal ensemble and music based courses.
Any entertaining now?
Of course!
While a lot of Ian's time is now in production and advisory activity, he enjoys performing. Seeing a toe tapping, finger clicking or someone singing a long is still what its all about. Whether engaging the audience or providing background ambience for an exhibition opening or cocktail party, its part of who he is.
Additionally, Ian is also often adding backing vocals, harmonies or accompaniment to projects with his production clients, doing voiceovers or promotional recordings for commercial clients.
With an extensive song list & knowledge as a performer that can only be built up over time, Ian can adapt his performance to suit the situation and those attending. So if you want a solo singer/guitarist delivering
- well known jazz standards from the 30's to today,
- ballads from the last 30 years to current,
- with some light modern or Spanish instrumentals
for your function or event, ambience for your cafe or restaurant clientele,or as background music for a gallery or exhibition opening - you should give Ian a call.

Just a couple of recent examples
An impromptu song or two with Ray and the guys at the Red Hill Bakery
Balnarring in July. A very rough clip of this one (taken on the phone you can
see in the pic) can be seen on youtube
Entertaining the members at http://www.youtube.com/watch?v=ISA9QW_djzw&feature=youtu.be
Rosebud Country Club 7 Novemmber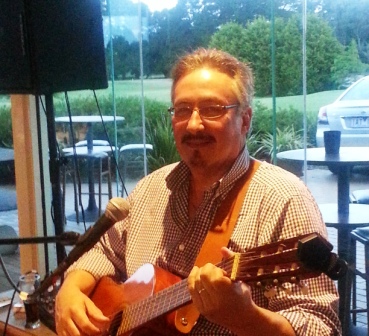 (Please note: if a bigger event Ian can put together a jazz based trio or quartet combo for the occassion)