All rights, royalties of a recording of published works are covered under Copyright laws. Any desire to record another person's copyrighted work (ie. not in 'public domain' or an original work) requires investigation with the appropriate royalty collection organisation to obtain clearance and pay the appropriate royalty/use fee or, get approval from the copyright holder especially if there is to be any alteration to the published work.
This approval needs to be in place before you proceed to far into the recording process. The cost is not onerous but necessary.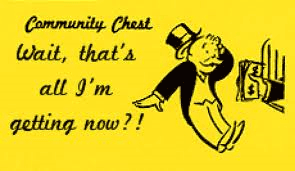 There are special arrangements for certain groups or purposes. For example, all Government schools in Australia are covered by a specific AMCOS/ARIA license. Schools that are members of the Association of Independent Schools, Catholic Education Office or some other peak education body that as an agreement in place with AMCOS/ARIA, may elect to be covered by the license
There are a number of organisations who look after the rights and collect royalties on behalf of songwriters and publishers. Probably the main organisation working on behalf of composers, songwriters and publishers in relation to sound recordings in Australia/New Zealand is APRA/AMCOS (performing and mechanical rights).
As well as CD/music for songs, music used in DVD's, business, film, festivals and other uses may be covered under this or different organisations. For example in Australia, music for cafes, etc may need payment to AMCOS, PPCA or similar.
Then there are specific cases such as for church, worship and religious related music where there are again organisations such as CCLI that need to be investigated.
Our Position
Before any work is commenced for a client, it is expected that the client will have ensured that approval or royalty clearance has been arranged on any relevant works and proof of such can be provided.
Links